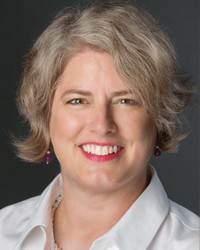 Penny Askew began her serious ballet training with Candace Jones Smalley in Clinton. She also studied at the Oklahoma Summer Arts Institute, Ballet West, National Academy of Arts, and The School of Pennsylvania Ballet, and was influenced by many notable teachers during her formative years, including Robert Joffrey, Richard Englund, Lupe Serrano, David Howard, Bruce Marks, and Toni Lander.
For over 25 years, Penny was the Owner/Director of Western Oklahoma Ballet Academy in Clinton and Artistic Director of Western Oklahoma Ballet Theatre, serving as the primary artistic, administrative, and marketing force behind the organizations. She was awarded a Governor's Arts Award in 2008 for her work in building a high-quality ballet program in rural Oklahoma, and was twice awarded the Regional Dance America/Southwest Stream Award for artistic excellence and service to RDA/SW. From 2015-2020, Penny was the School Director of the Oklahoma City Ballet Yvonne Chouteau School, where she led the school faculty, taught multiple levels, and supervised the professional training programs. She also directed the Oklahoma City Ballet Summer Intensive and the Oklahoma City Youth Ballet, in addition to serving as a Ballet Master for the professional company. She most recently has been working with Central Oklahoma Dance Company as a consultant and project manager, in addition to serving as ballet master and choreographer for CODC's professional company productions since the fall of 2020.
Penny was named Outstanding Choreographer of the Regional Dance America Choreography Conference in both 1996 and 1998, and her works have been commissioned by several companies. She holds a Master of Science in Applied Psychology from Southwestern Oklahoma State University, and a Master of Fine Arts in Dance/Choreography from the University of Iowa. She is also an American Ballet Theatre® Fellowship Teacher, certified in Primary through Level 7 and Partnering of the ABT® National Training Curriculum and has been on faculty at AileyCamp New York, the Glenda Brown Choreography Project, the Central Oklahoma Dance Company Young Dancer and Advanced Summer Intensives, Regional Dance America Festivals, and the RDA National Choreography Intensive. She also served as the RDA/Northeast adjudicator for the 2017 National Festival in Phoenix, and will be the adjudicator for RDA/Southwest's 2022 Festival in Dallas.
Penny's students have attained professional careers in ballet, modern dance, and musical theater companies; have received scholarships to professional and university training programs; and have taught and choreographed professionally across the United States and in Europe. Her teaching is grounded in the belief that "ballet lessons are life lessons," and is focused on developing each student's full potential, both in dance and beyond.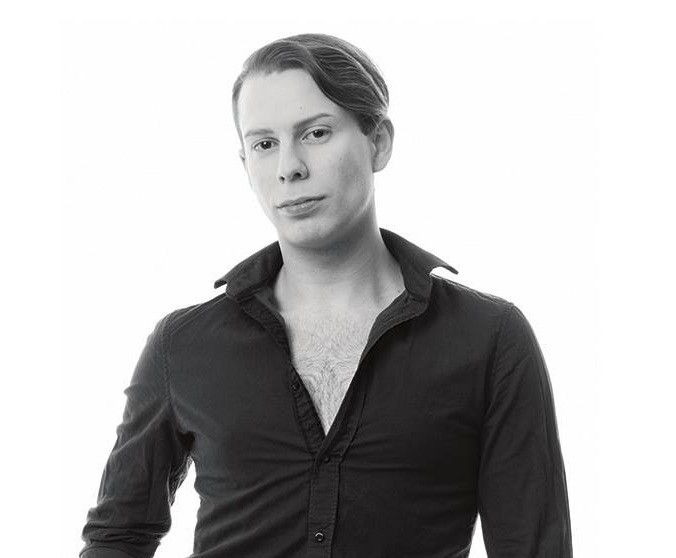 Charlie Martin received his primary training from Penny Askew at the Western Oklahoma Ballet Academy in Clinton, Oklahoma. He also studied on scholarship at the American Ballet Theatre and Joffrey Ballet School's Summer Intensives in New York. He joined Kansas City Ballet in the fall of 2007 and danced with the company for 11 seasons, performing leading roles in works by Twyla Tharp, Jessica Lang, José Limón, Val Caniparoli, and George Balanchine, among others. He has also danced with Robert Dekkers' Post:Ballet in San Francisco, Owen/Cox Dance Group in Kansas City, Remix touring Austria, and as a character artist with Oklahoma City Ballet. Charlie's choreography has been performed by Kansas City Ballet, Kansas City Ballet II, and Kansas City Youth Ballet; Quixotic Performance Fusion; Remix; Oklahoma City Ballet's Studio Company, Trainees, and Youth Ballet; and several Regional Dance America companies. He is also a répétiteur, staging works for professional companies, including Val Caniparoli's
The Lottery
for Nashville Ballet and Penny Saunders'
Ghost Light
for Dayton Ballet, to name a few. He also designs and makes tutus and other ballet costumes. Charlie has taught at the Regional Dance America/Northeast Festival, The Glenda Brown Choreography Project, the Lorraine Cranford Summer Dance Workshop, and at Kansas City Ballet's and Oklahoma City Ballet's Summer Intensives, in addition to guest teaching for many schools and pre-professional companies. He has also taught ballet and contemporary at the Oklahoma City Ballet Yvonne Chouteau School. Charles is currently on staff for Stars of Tomorrow International, which coordinates performances and classes across Austria. Charles is an ABT® National Training Curriculum Certified Teacher in Pre-Primary through Level 5.